Please join us for Jr High Football tonight at 6:00pm at Waldo Frankenstein field. The team is dedicating tonight's game to Michelle Murphy, the wife of Coach Ben Murphy and mother of students Benjamin and Emily Murphy. Michelle passed on July 2nd after a courageous 6 1/2 year battle against cancer. Her family hopes to carry out her legacy by standing with and continuing to support cancer survivors, warriors, and their loved ones. #breastcancerawareness #broncopride
Bellevue Community Schools Board Meeting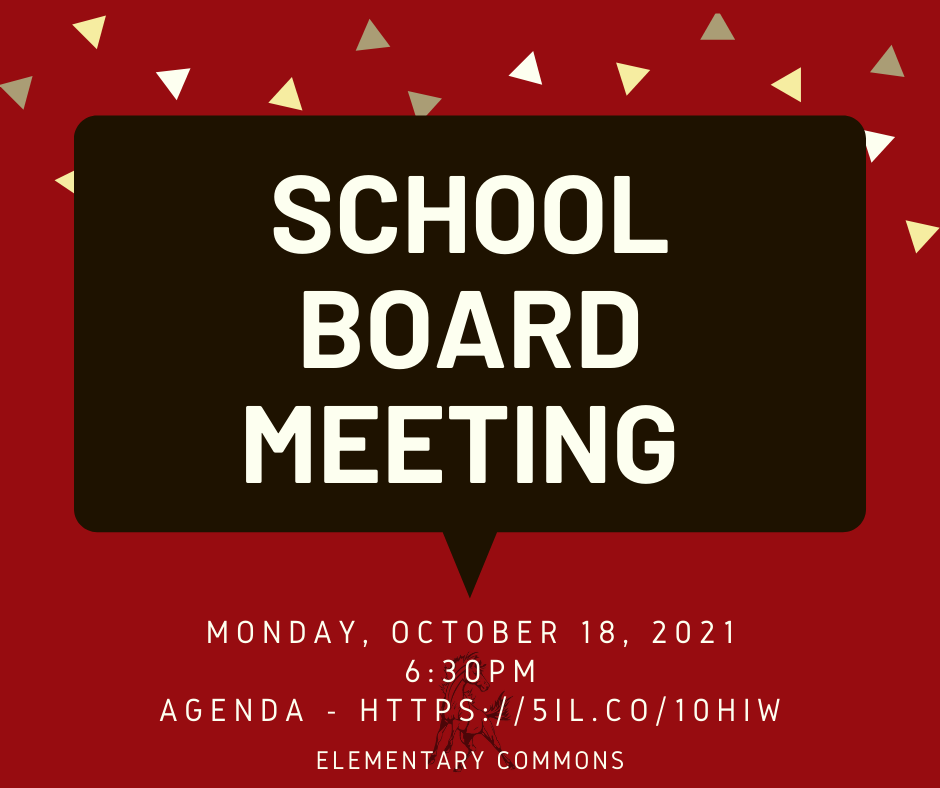 Reminder - NO SCHOOL Monday, October 18 BCAMSC & CACC are still in session and busing will be provided
Hello Bellevue Broncos! Each week we will share our COVID-19 data with you. Please watch for this data on Thursdays. ~Mrs. Mohney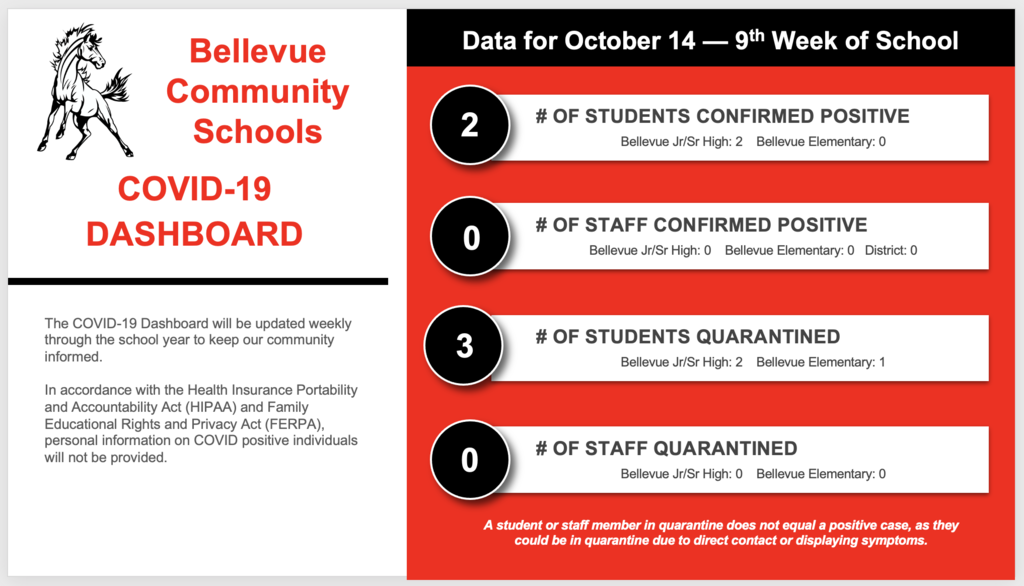 Please join us to provide input into goals for our district. Strategic Planning Input Meeting 6:30pm tonight Bellevue Elementary 904 W Capital Ave.
Bellevue Community Schools Board of Education and the Administration is launching a new initiative to guide us through a Three- to Five-Year Strategic Plan. The purpose of this initiative is to help develop new goals and strategies for continuing to offer an excellent education for our students, while using scarce public education resources in the most effective and efficient way. The strategic planning process is designed to produce approximately five goals to be accomplished over a three- to five-year period. The plan uses data—along with the feedback of staff, students and community members—to help create a shared vision for the future that will help make the district an even better place for our students. Your ideas about the strengths of Bellevue Community Schools are very important, as well as your opinions concerning where there is opportunity for removing any barriers to implementation and other input. Therefore, you are invited to provide input at our scheduled face-to-face session or electronically. Face-to-Face Session October 13 6:30pm Bellevue Elementary Commons 904 W. Capital Electronic Survey
https://www.surveymonkey.com/r/planbellevue
We greatly appreciate your input in this process. It is a GREAT time to be a Bronco!
Hello Bellevue Broncos! Each week we will share our COVID-19 data with you. Please watch for this data on Thursdays. ~Mrs. Mohney
We apologize for the inconvenience, but we are unable to record tonight's Board meeting.
Unfortunately, we are experiencing technical difficulties and are not able to live stream tonight's Board meeting. We will record the meeting and share the link at the end of tonight. Sorry for the inconvenience.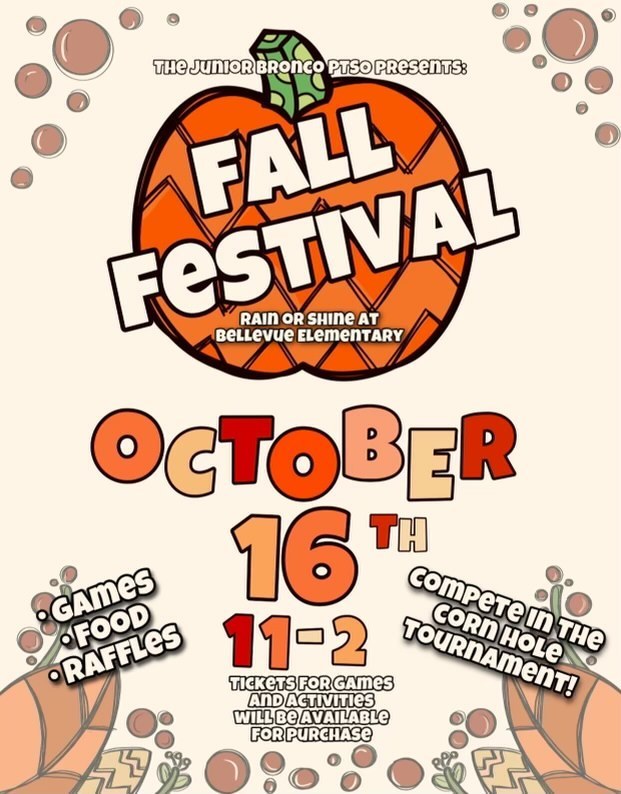 The Week of October 4th: Make friends with someone you don't know at school If you've ever been isolated from others at school or you were new at school and it took time to make friends, you know what it feels like to be left out. Or even if you were never isolated, imagine how it would feel. Make friends with someone at school who you don't know. You probably wish someone had done that for you. Be a leader. Take action and don't let anyone at school be in isolation. Wear Blue Monday, October 4th #BlueUp
Good evening, Broncos! Please see the attached letter from the Barry-Eaton District Health Department. They are rescinding their local mask and quarantine orders as of 9/30/2021 at 11:59 pm.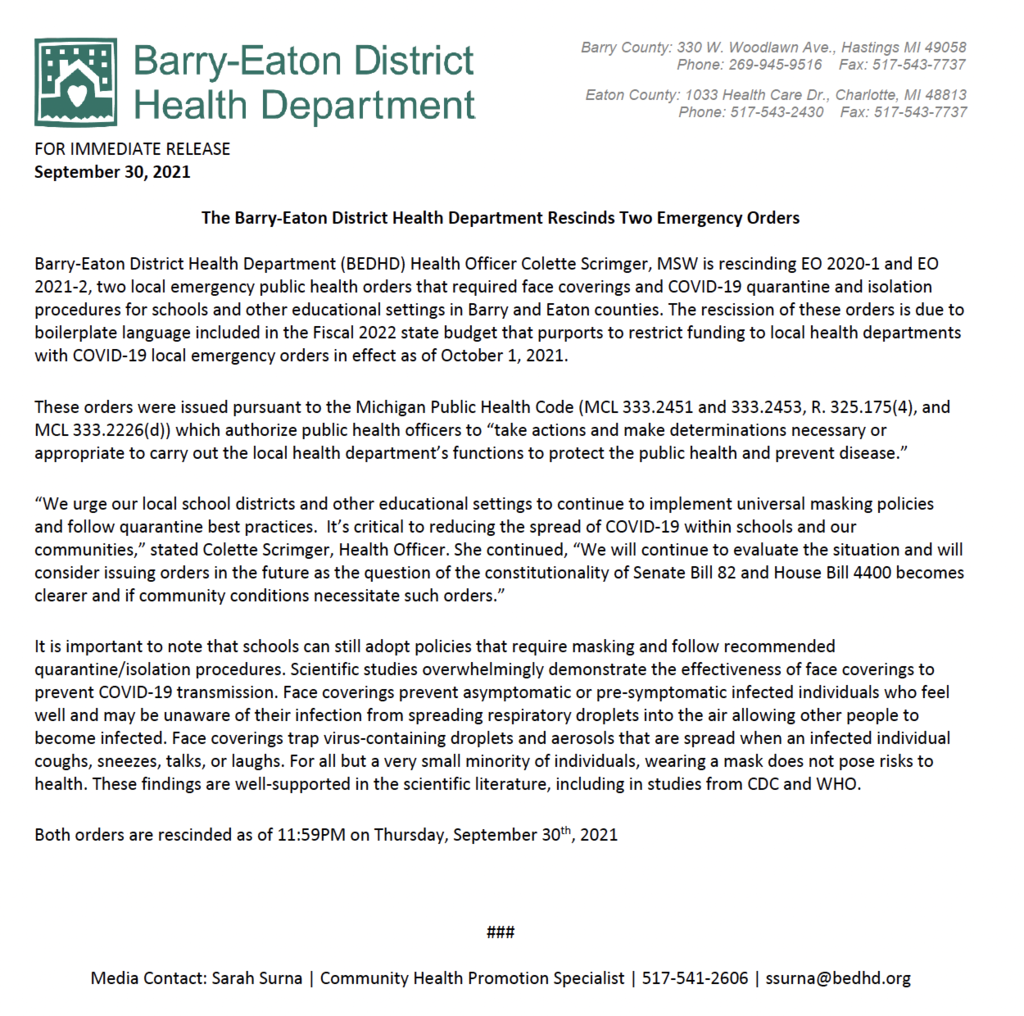 Hello Bellevue Broncos! Each week we will share our COVID-19 data with you. Please watch for this data on Thursdays. ~Mrs. Mohney
https://5il.co/ztdq
Math/Science AM/PM and CACC buses will still be running on Friday, October 1st.
REMINDER No School - Friday, October 1
Mark your calendars...Fall Festival is happening on Saturday, October 16.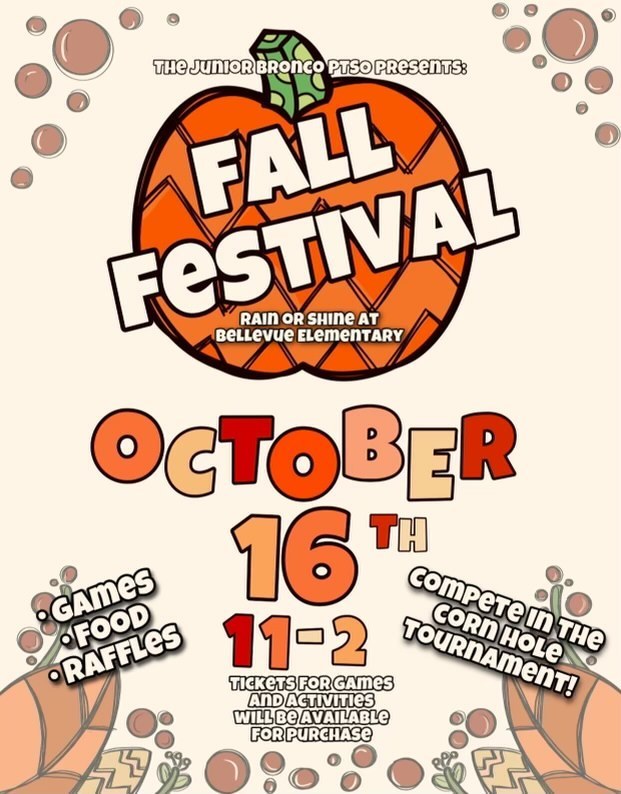 Elementary Conferences
Book Fair!
Jr High Football against Colon TODAY at 5:00pm Let's pack the stadium to show our Bronco Pride!!